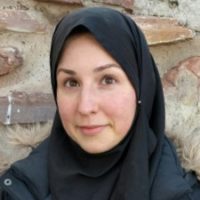 Marzyeh completed her PhD at MIT where her research focused on machine learning in health care, exploring how to predict immediate and long-term patient needs to inform decisions in the intensive care unit and ambulatory care. Her current research interests include clinical risk prediction with semi-supervised learning, optimal treatment discovery using expert demonstrations, and non-invasive patient phenotyping for behavioral conditions. Prior to MIT, she received a B.S. degree in computer science and electrical engineering at New Mexico State University and Master's degree in biomedical engineering from Oxford University. Marzyeh is on the Board of Women in Machine Learning (WiML), and co-organized the NIPS 2016/2017 Workshop on Machine Learning for Health, and MIT's first Hacking Discrimination event.



With his passion for health care transformation, Dr. Reid will help THP deliver on the promise of building a new kind of health care for a healthier community through research and innovation.
Dr. Reid received his medical degree from the University of Alberta and completed a master of public health in epidemiology and a doctorate of health policy and management from the Johns Hopkins University. He is internationally recognized for his research developing and testing population-based innovations in primary care delivery, prevention services and chronic care.
Dr. Reid is best known for his work in developing and evaluating Group Health Cooperatives' pioneering patient-centred medical home in Seattle, Washington, which coordinated and streamlined team-based care to improve quality, patient experience and yield cost savings. A fellow of the American College of Preventive Medicine, he has lectured nationally and internationally on the organization, financing and delivery of care – from the Mayo Clinic, Kaiser Permanente, and Harvard to Ottawa, London and Auckland. Dr. Reid has published nearly 140 articles in refereed journals and given over 130 scientific and policy talks.
In addition to his position at the Institute for Better Health, Dr. Reid is a professor at the University of Toronto's Institute of Health Policy, Management and Evaluation. He also holds appointments as affiliate investigator at Group Health Research Institute, adjunct professor at the University of British Columbia's School of Population and Public Health and affiliate associate professor at the University of Washington's School of Public Health and Community Medicine.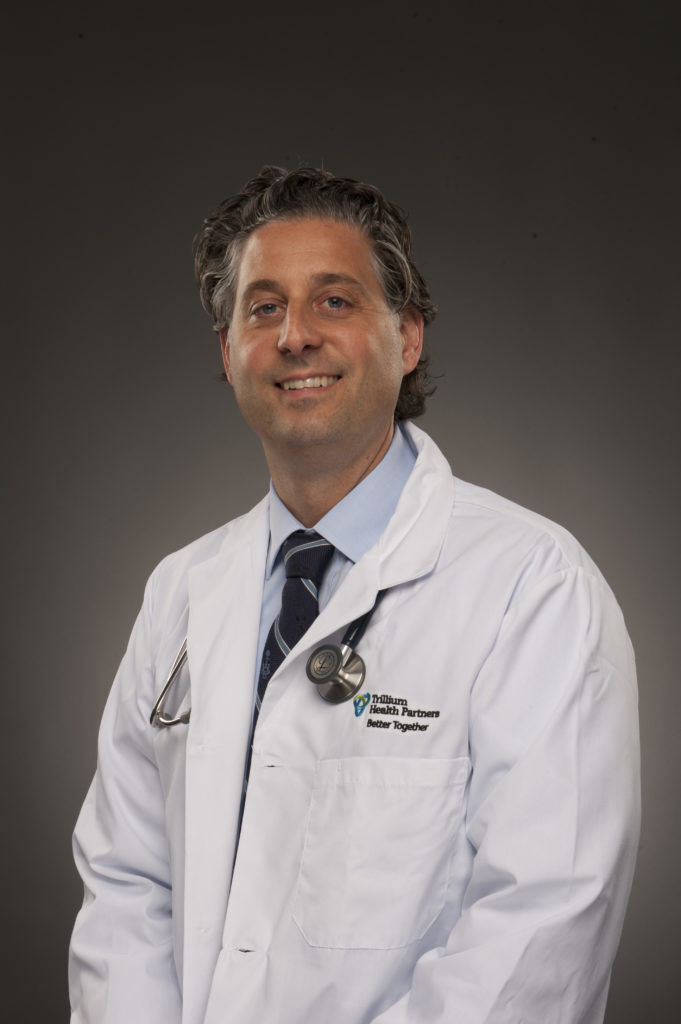 Dr. Dante Morra is a transformational leader who serves as the Chief of Staff at Trillium Health Partners; one of Canada's largest academically affiliated hospitals serving Mississauga, West Toronto and the surrounding communities. Dante is a specialist in internal medicine and also holds a Master of Business Administration. He is currently an Associate Professor in the Faculty of Medicine at the University of Toronto, and an Adjunct Professor at the Rotman School of Management.

Dr. Morra is an internationally recognized leader in hospital process improvement, healthcare innovation, and effective allocation of resources. His work in system transformation has been recognized with numerous individual and team awards including the 3M National Quality Award and the Goldie Award for Leadership. His research has received national and international attention including recent articles in The Toronto Star, The Globe and Mail, Maclean's and the New York Times. Dr. Morra is an award winning teacher and serves as the Manager Theme Director for the undergraduate curriculum in the Faculty of Medicine, University of Toronto. He has a passion for teaching clinical medicine and health system transformation.

DEBATERS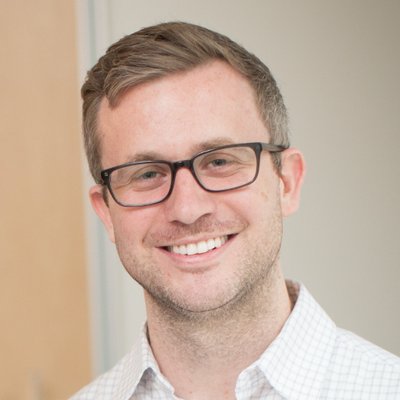 Andrew Beam, PhD is a Senior Fellow at Flagship Pioneering and the head of machine learning at a Flagship-backed venture that seeks to use machine learning to improve our ability to engineer proteins. Previously, he was a faculty member within the Department of Biomedical Informatics at Harvard Medical School and will be starting
as an Assistant Professor at the Harvard School of Public Health in July, 2019. His research develops and applies machine-learning methods to extract meaningful insights from massive clinical and biological datasets. He earned his PhD in bioinformatics for work on Bayesian neural network models of genome-wide association studies.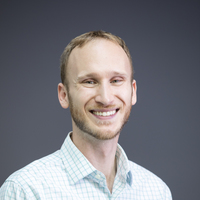 Tristan Naumann is a Researcher at Microsoft Research's Healthcare NExT, working on problems related to clinical natural language processing and machine reading. His research focuses on exploring relationships in complex, unstructured healthcare data using natural language processing and unsupervised learning techniques. Previously, he completed a PhD in the Clinical Decision Making group at MIT CSAIL with Prof. Peter Szolovits, where his research focused on leveraging text representations for clinical predictive tasks, combining structured and unstructured healthcare data. Prior to MIT, he was a Program Manager at Microsoft, an Associate Product Manager Intern at Google, and received B.S. and M.S degrees in computer science from Columbia University.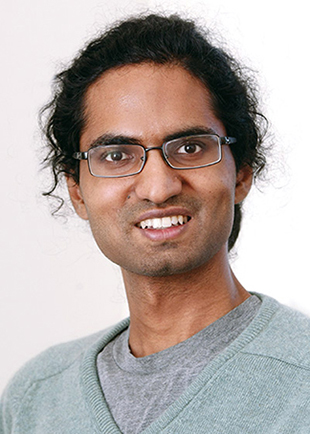 Rajesh Ranganath is an assistant professor at NYU's Courant Institute of Mathematical Sciences and the Center for Data Science. He is also affiliate faculty at the Department of Population Health at NYUMC. His research focuses approximate inference, causal inference, Bayesian nonparametrics, and machine learning for healthcare. Rajesh recently completed his PhD at Princeton. Before starting his PhD, He obtained his BS and MS from Stanford University. Rajesh has won several awards and fellowships including the NDSEG graduate fellowship and the Porter Ogden Jacobus Fellowship, given to the top four doctoral students at Princeton University.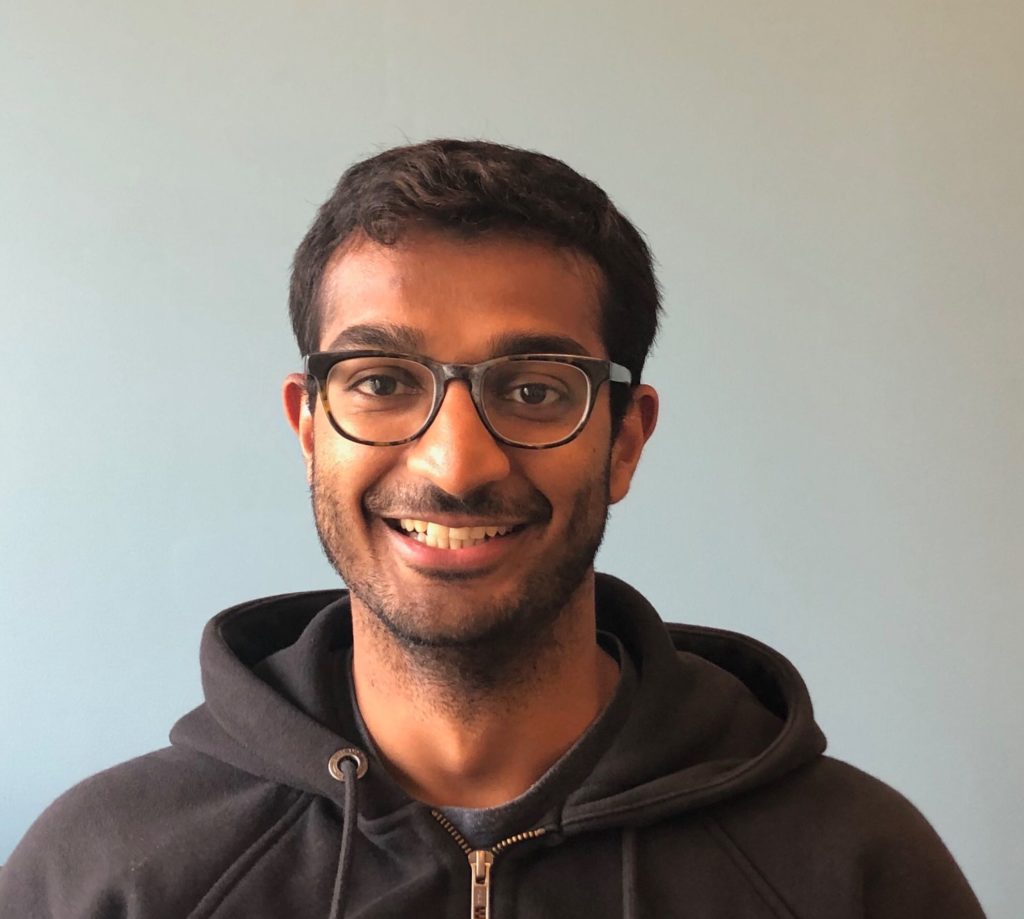 Rahul Gopal Krishnan received his undergraduate degree in Computer Engineering from the University of Toronto, a Masters degree in Computer science from New York University and is a doctoral student in Electrical and Computer Engineering under Prof. David Sontag. His theoretical research interests lie in probabilistic inference in deep generative models. He works on applying machine learning algorithms to improve the healthcare system, by building tools to predict treatment effect, identify disease subtype and quantify patient similarity.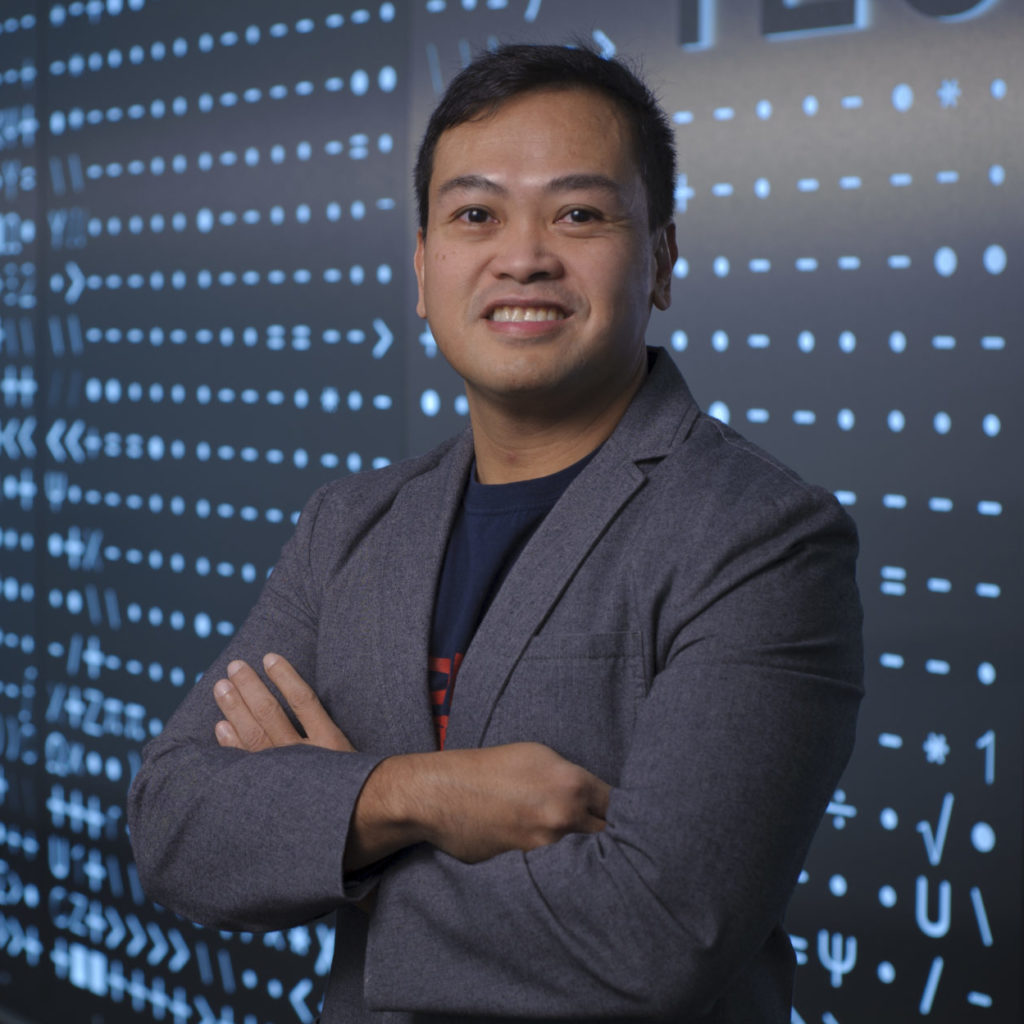 Leo Anthony Celi MD MS MPH has practiced medicine in three continents, giving him broad perspectives in healthcare delivery. As clinical research director and principal research scientist at the MIT Laboratory for Computational Physiology (LCP), and as an attending physician at the Beth Israel Deaconess Medical Center (BIDMC), he brings together clinicians and data scientists to support research using data routinely collected in the process of care. His group built and maintains the public-access Medical Information Mart for Intensive Care (MIMIC) database, which holds clinical data from over 60,000 stays in BIDMC intensive care units (ICU). Leo is one of the course directors for HST.936 – global health informatics to improve quality of care, and HST.953 – collaborative data science in medicine, both at MIT. He is an editor of the textbook for each course, both released under an open access license. The textbook "Secondary Analysis of Electronic Health Records" came out in October 2016 and was downloaded more the 400,000. The massive open online course HST.936x "Global Health Informatics to Improve Quality of Care" was launched under edX in February 2017. Finally, Leo has spoken in more than 30 countries about the value of data in improving health outcomes.
LEARNING WITH LUMINARIES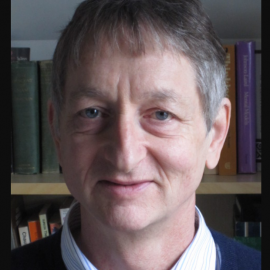 Geoffrey Hinton designs machine learning algorithms. His aim is to discover a learning procedure that is efficient at finding complex structure in large, high-dimensional datasets and to show that this is how the brain learns to see. He was one of the researchers who introduced the backpropagation algorithm and the first to use backpropagation for learning word embeddings. His other contributions to neural network research include Boltzmann machines, distributed representations, time-delay neural nets, mixtures of experts, variational learning, products of experts and deep belief nets. His research group in Toronto made major breakthroughs in deep learning that revolutionized speech recognition and object classification.
Website: http://www.cs.toronto.edu/~hinton/
Geoffrey received his BA in Experimental Psychology from Cambridge in 1970 and his PhD in Artificial Intelligence from Edinburgh in 1978. He did postdoctoral work at Sussex University and the University of California San Diego and spent five years as a faculty member in the Computer Science department at Carnegie-Mellon University. He then became a fellow of the Canadian Institute for Advanced Research and moved to the Department of Computer Science at the University of Toronto. From 1998 until 2001 he set up the Gatsby Computational Neuroscience Unit at University College London and then returned to the University of Toronto. From 2004 until 2013 he was the director of the program on "Neural Computation and Adaptive Perception," funded by the Canadian Institute for Advanced Research. In 2013, Google acquired Hinton's neural networks startup, DNNresearch, which developed out of his research at U of T. He is a Vice President and Engineering Fellow at Google where he manages Brain Team Toronto, which is a new part of the Google Brain Team.

Dr. Peter Laussen is the Chief of the Department of Critical Care Medicine at the Hospital for Sick Children, a Professor in Anaesthesia at the University of Toronto, and holds the David and Stacey Cynamon Chair in Critical Care Medicine. He has had the unique fortune of working on staff at 3 major pediatric hospitals across the world, namely Royal Children's Hospital, Melbourne (1989-1992), Boston Children's Hospital (1992-2012), and now The Hospital for Sick Children, Toronto (2012 to present). Over the past decade he has focused on systems and human engineering applied to critical care, and the use of high and low frequency physiologic signals for predictive modelling (www.laussenlabs.ca); he is the principal developer of the web-based data visualization platform called T3 (Tracking Trajectory Trigger tool). He is also co-founder of the international "Risky Business" risk management conferences (www.risky-business.com).
PANELISTS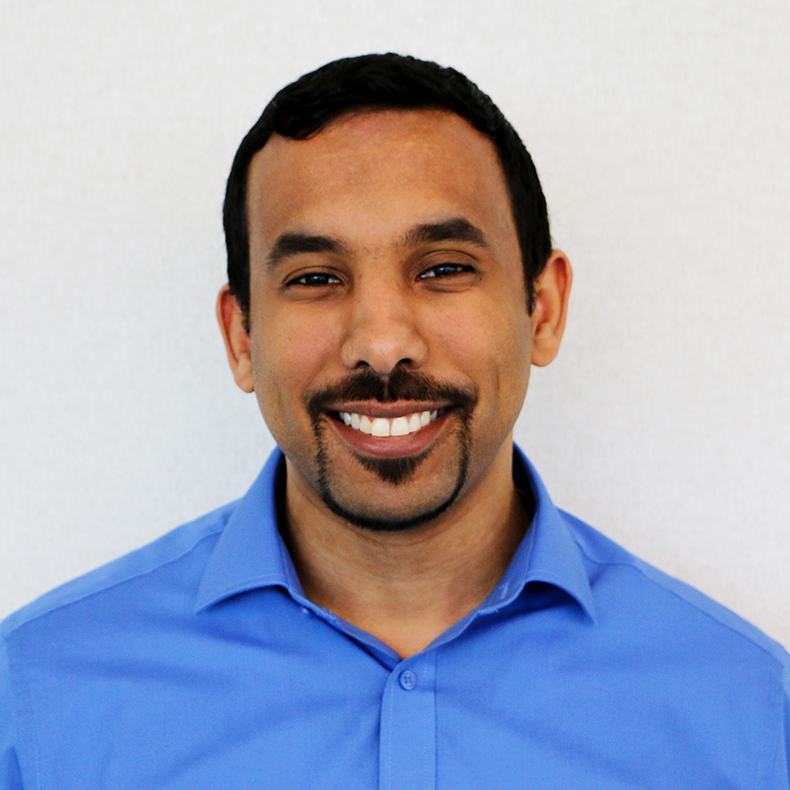 Ahmed Nasir is the Manager of Innovation at the Institute for Better Health at Trillium Health Partners where he brings a strong track record of developing new concepts for healthcare services in partnership with health administrators, clinicians and private sector ventures. In his role, he helps THP and IBH focus their innovation efforts on maximizing value creation for our community by promoting and supporting new ideas across the operating platform as well as spearheading the organizations efforts to transform the health system.
Dr. Kamran Khan is an infectious disease physician with training in public health and preventive medicine based at the Li Ka Shing Knowledge Institute of St. Michael's Hospital. He is an Associate Professor in the Division of Infectious Diseases at the Dalla Lana School Of Public Health and the Institute of Health Policy Management and Evaluation. His research interests focus on human migration, international travel and the impacts of globalization on newly emerging and reemerging infectious diseases. He is also the founder of a social enterprise called BlueDot that develops innovative web and mobile technologies to facilitate smart and timely decisions by individuals and health organizations.
Dr. Sonny Kohli is a practicing Physician in Internal Medicine and Critical Care and is faculty at McMaster University in Canada. In 2008/09, Sonny was a top 40 Astronaut Candidate in the Canadian Space Agency (CSA) recruitment campaign. He is also an alumnus of the International Space University, a trained flight surgeon with the Canadian Forces, and was awarded a CSA scholarship to Johnson Space Center & Wyle Labs. While studying at ISU, he helped deploy the Image Reversal In Space (IRIS) experiment on the International Space Station.
In 2010, while volunteering in post-earthquake Haiti, Sonny experienced first-hand the perils of inadequate health care faced by Earth's most marginalized peoples. Intrigued by space-age and digital solutions to the world's health problems, Sonny co-founded Cloud DX to create a fully autonomous 'digital doctor' called Vitaliti. Sonny and Cloud DX were bestowed as XPRIZE's first ever 'Bold Epic Innovator' as part of the Qualcomm Tricorder XPRIZE competition.
Dr. Douglas Queen, world-renowned wound care expert and researcher, co-founded the International Wound Journal alongside Dr. Keith Harding in 2004. Dr. Queen brings over 30 years of international expertise in commercial development, market access and med-tech R&D. Douglas received his PhD in Biomedical Engineering studying Wound Care Dressings in 1986 from University of Strathclyde, Glasgow, UK, and also earned his MBA from Manchester Business School, University of Manchester, UK in 1996.
Douglas has also worked as an independent medical device consultant specializing in the wound care field, for the past 20 years. During this time he has advised large, multinational companies and smaller start-up companies in the areas of commercial development and market access.
At Swift Medical, Douglas leads the commercial development activities, including the commercialization and productization of data technologies.

---